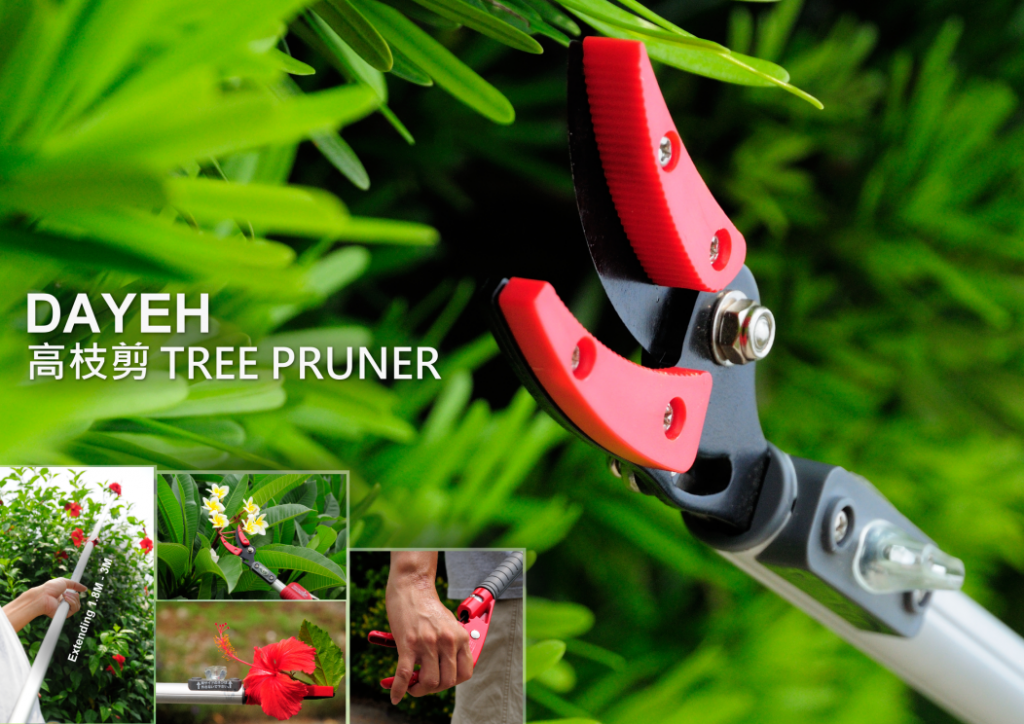 AIR-CUTTING APPLICATION
The tree pruner(telescope/long reach pruner) series is ideal design for your air-cutting applications. DAYEH garden tools is the famous tree pruner manufacture in Taiwan. We offer customer full coverage of adjustable length. The support length can be extended from 90cm to 400cm depends on different models.
Light-weight design is a trend on the tree pruner in the near future, we are running kind of models focus on light-weight tree pruner. We are welcome customer to ask for small order base on our generic models.
高枝剪系列: 大葉為台灣著名的高枝剪生產廠商,提供了各式高空剪樣式,能滿足客戶不同的需求。其中包含了不同的長度需求(90cm – 400cm)、多節式、收納方便與更輕量化的設計。大葉高枝剪歡迎客戶小量試單(須採用我司基本色系與款式)。歡迎來電洽詢!